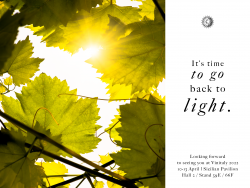 Event 17 Mar 2022
Cusumano at Vinitaly 2022
Looking forward to seeing you at Vinitaly 2022.
Hall 2, Padiglione Sicilia, Stand 59E/66F
News 01 Dec 2021
Shamaris on board of ITA Airways Business Class
We never put boundaries on our work and passion. And having Shamaris on board of ITA Airways Business class means just that: setting the peaks always higher and further.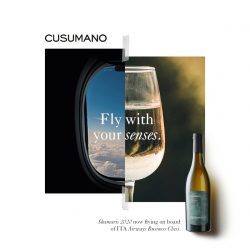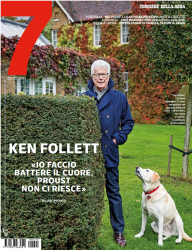 News 06 Nov 2021
"On Etna the big heart of Diego Cusumano" by Luciano Ferraro.
Full article on the newsweek magazine "7 Sette" Corriere delle Sera by Luciano Ferraro.

Find out more on www.corriere.it: t.ly/rkGP
News 05 Nov 2021
Cusumano is the best Italian winemaker.
We are proud to announce that Cusumano, has been awarded as Best Winemaker of the year by the newsmagazine "Corriere della Sera". Hard work and passion, innovative communication, and attention to sustainability do pay off.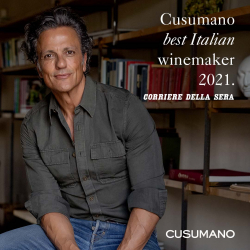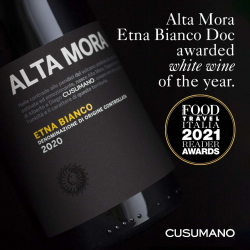 News 02 Oct 2021
White wine of the year by Food&Travel Magazine
Reader Awards 2021
News 30 Sep 2021
Tre Bicchieri 2022 Gambero Rosso
Ficuzza and Etna: two mountains, two vineyards and one vision.

Salealto 2019 Tenuta Ficuzza and Alta Mora Etna Bianco Doc 2020 awarded Tre Bicchieri 2022 by Gambero Rosso.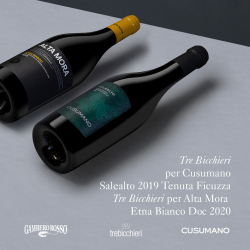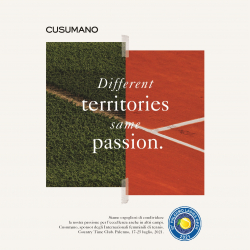 News 14 Jul 2021
Different territories, same passion.
We are proud to share our passion for excellence even in other territories.
Cusumano, sponsor of the International women's tournament.
Country Time Club, Palermo, July 17-25, 2021.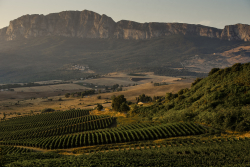 News 22 Apr 2021
Ficuzza, the forest that teaches sustainability to man.
by Luca Zanini - Pianeta 2021, Corriere della Sera.
Earth Day 2021
News 19 Mar 2021
Great Sicilian White Wine by Luca Gardini - La Gazzetta dello Sport
94/100 points for the new vintage of Angimbé 2020.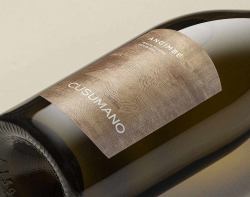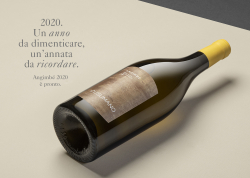 News 19 Feb 2021
Angimbé 2020 is ready
2020. A year to forget, a vintage to remember.
News 06 Oct 2020
COPPA FLORIO 12H SICILY
It's an honour to be part of such an extraordinary event full of heritage, style, elegance and commitment. We believe, along with Coppa Florio 2020, that even on different territories, we can share the same passion.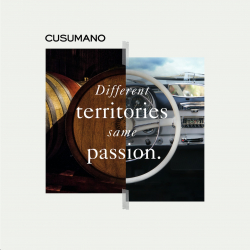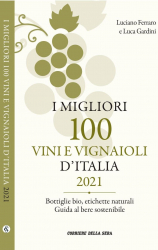 News 02 Oct 2020
I Migliori 100 Vini e Vignaioli d'Italia 2021 - Corrire della Sera
Salealto 2018 has been selected among the Top 100 wines by Corriere della Sera with the score of 97 points!
News 01 Oct 2020
6 Glasses Gambero Rosso
We have been awarded with 6 glasses.
Three Glasses for Cusumano Salealto 2018 Tenuta Ficuzza, in it's first vintage;
Three Glasses for Alta Mora Etna Bianco 2019.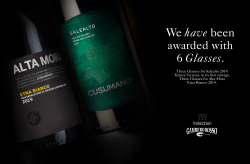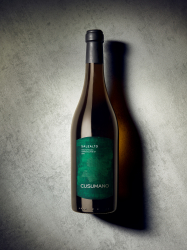 News 19 May 2020
The new Salealto 2018 Tenuta Ficuzza
We introduce Salealto, a "vin du terroir" of Tenuta Ficuzza, obtained from Insolia, Zibibbo and Grillo. A precious and exclusive wine, the perfect expression of its territory.
News 09 Apr 2020
Happy Easter
Let's keep the distances without giving up feelings.
We will soon return to the joy of a closer sharing, stronger and more united than ever.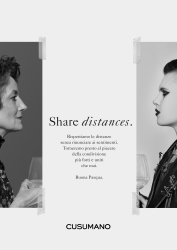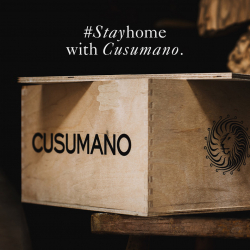 News 03 Apr 2020
#Stayhome
A casa con i vini Cusumano. Contattaci su info@cusumano.it per richiedere il listino prezzi per ordinare direttamente dalle nostre cantine.
News 03 Feb 2020
Introducing our new Monovarietals.
Discover more.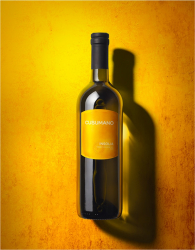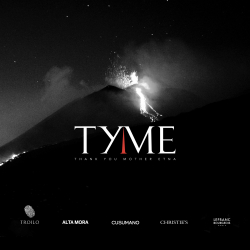 Event 21 Nov 2019
TYME - Thank You Mother Etna
From the love of two men for the same woman a tribute to the mother of all volcanoes, a project of both culture and solidarity.

On November 21st, the 9 works created by Troilo painted "en plein air" among the Alta Mora estates, situated on the slopes of the highest active volcano in Europe will be auctioned, in collaboration with Christie's, in the Salone dei Tessuti in Milan. The proceeds will be devolved to Dynamo Camp, the first completely free Art Therapy camp for children and teenagers affected by serious and chronic diseases. The purpose of this project is to help finance the association's activities, such as the purchase of a special trekking wheelchair that will allow these children to participate in recreational activities, surrounded by Oasi Dynamo's nature.

Besides the nine paintings, the fundraising event will also include 10 Alta Mora magnums customized by hand by Paolo Troilo and a limited edition of bottles with fine art labels reproducing the artist's works created for the occasion on the Etna. The wine comes from the centenary vineyard of Nerello Mascalese, and is presented in limited edition boxes each containing three bottles. For further information: tyme@cusumano.it
News 22 Oct 2019
Cusumano: Il Linguaggio del Nero d'Avola
James Magazine, 22 ottobre 2019
https://www.jamesmagazine.it/news/cusumano-linguaggio-del-nero-davola/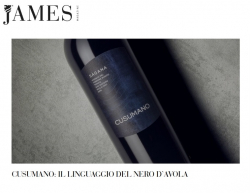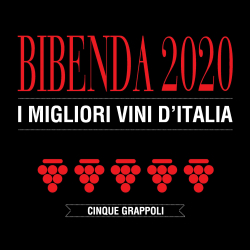 News 04 Oct 2019
Noà 2017 Tenuta Presti e Pegni
5 Grappoli 2020
News 01 Oct 2019
What did we do this summer?
Find out the new video now online on Youtube https://youtu.be/0whmNmRJKyg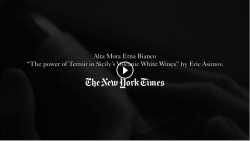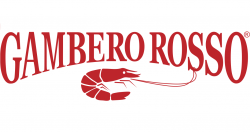 News 06 Sep 2019
2 estates, 2 terroirs, 2 indigenous grapes, 2 Tre Bicchieri.
CUSUMANO SHAMARIS 2018 SICILIA DOC
ALTA MORA ETNA BIANCO DOC 2018
News 20 Aug 2019
Views from a Sicilian winery owner: Diego Cusumano
Interview by Paul Vigna on PennLive.com. Full article here: https://bit.ly/2Pe9L0v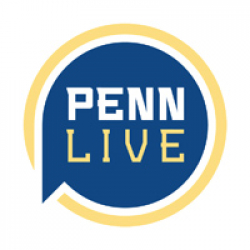 News 21 Aug 2019
SPARKLING SUMMER
Brut 700slm Tenuta Ficuzza featured by da Vanity Fair on Vanity Sparkling, August 2019.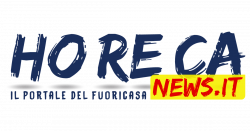 News 08 Aug 2019
Shamaris, Jalé and Alta Mora Etna Bianco among the 9 Italian labels most awarded by foreign critics.
From the "Champagne and Sparkling Wine World Championships 2019" by Tom Stevenson, to the very popular James Suckling, through the pages of the New York Times signed by Eric Asimov and those of Falstaff Magazine, up to the Wine Advocate by Robert Parker tastings: the most respected names in wine are the labels of the great territories of Italian wine: Sicily, Tuscany and Veneto.
News 31 Jul 2019
Rosé Revolution, 10 summer rosé wines
Ramusa 2018 Tenuta Ficuzza is on the TOP 10 rosé wine list by GQ Italia.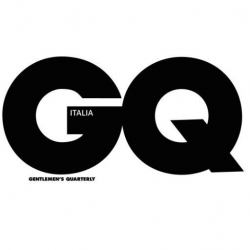 News 31 Jul 2019
Cusumano featured on the Corriere della Sera Cucina
The return of the great women's tennis in Palermo with the "30 Ladies Open" scheduled from 20 to 28 July, will be celebrated with three dinners signed by as many starred female chefs, accompanied by wines from the five Sicilian Cusumano estates. Three «stars» united by the love for the great cuisine of Southern Italy. On July 23rd it will be the turn of Martina Caruso of the "Signum" of Salina, then on the 24th it will be up to Caterina Ceraudo of the "Dattilo" of Strongoli in Calabria, while she will close the mini-exhibition Patrizia Di Benedetto of the "Bye Bye Blues" of Palermo on Thursday 25 July. The cook and host from Palermo, Filippo La Mantia, will open and present the calendar of appointments with a prologue party on Monday 22 July. Besides, the dishes, the combinations with Cusumano wines and the recipes are collected in a book "Il Sapore della Rinascita" by the photographer Pucci Scafidi.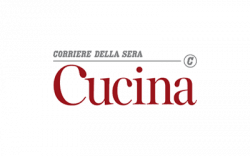 News 21 May 2019
Angimbé will be on board Lufthansa Business Class
We are glad to announce that in 2020 the Angimbé 2018 Tenuta Ficuzza will be on board Lufthansa Business Class!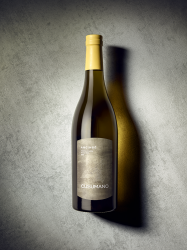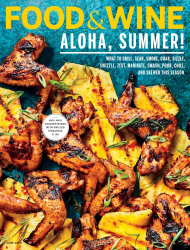 News 21 May 2019
Best Reds under $15
Editors at Food & Wine recently compiled a list of super-affordable reds from some of the world's best wineries.
Cusumano Nero d'Avola 2015 is one of chosen wines.
News 01 May 2019
Nero d'Avola: the bright light of deep Sicily
Sàgana, jewel of Sicilian wine. Article by Carlo Cambi - IN VINO VERITAS.

News 04 May 2019
The best of native wines at the Indigena Wine Festival 2019 in Barolo
Sàgana 2016 Tenuta San Giacomo is one of the best tastings of the Festival organized for Collisioni 2019 by Ian D'Agata.
Full article on vanityfair.it/food
News 30 Apr 2019
Cusumano is among the "Producers to Know" on the new Nero d'Avola's report.
Wine Spectator, April 30th issue.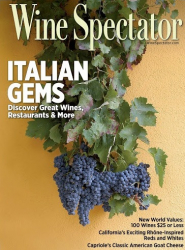 News 01 Mar 2019
SOStain e VIVA Sustainable Wine
Cusumano is sustainable with SOStain/VIVA Sustainable Wine certifications.
We all have the ethical obligation to limit the waste of resources having the care of their conservation as well as of their right exploitation.
SOStain/VIVA is the first sustainable program for the Italian viticulture, approved by The Ministry of Agriculture and Environment, which aim to create a model of sustainable development on the territory.

Further information about the program on the web site sostain.it / viticolturasostenibile.org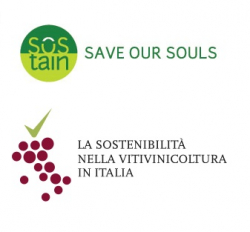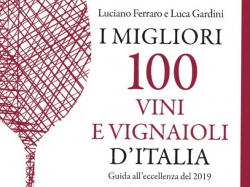 News 03 Apr 2019
I 100 Migliori Vini e Vignaioli d'Italia 2019, Corriere della Sera
Lucido 2018 Sicilia DOC is among the exllences of Italian wines by Luciano Ferraro and Luca Gardini.
News 17 Jan 2019
Nero d'Avola 2017 on the TOP 20 RED WINE by VINEPAIR - NYC
"20 of the Best Dry Red Wines Under $20"


News 14 Feb 2019
Nero d'Avola on the Today Show for Valentine's Day
Wine expert Leslie Sbrocco and chef Ryan Scott are stopping by the TODAY kitchen to help take the pressure off Valentine's Day dinner.
They're sharing their most impressive recipes and perfect wine pairings to create a memorable meal on Valentine's Day for that special
someone special or a group of friends. Whatch here the full episode: https://on.today.com/2PfRCiL
This website uses cookies
We use cookies to ensure you get the best experience on our website. If you continue browsing, we'll assume that you accept to receive our cookies on this website.